Alimony Attorney
Vancouver WA | Camas WA | Battle Ground WA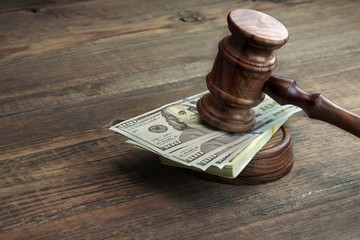 Spousal support, otherwise known as alimony, is often awarded to one of the former spouses following divorce. It is a scheduled payment during or after divorce, and most often goes to the spouse with a lower income than the other. Alimony can be determined by the court or the couple, it ultimately depends on the divorce.
How is the Amount of Spousal Support Determined?
There is no pre-set way to determine how much – if any – spousal support will be awarded. Each request is evaluated on its own merits, but there are certain factors the court always takes in to determine whether to award alimony, how much that should be, and how long the payments should go on.
Length of marriage (short-term marriages often do not qualify)
Age and health of both parties
Each parties' earnings history
Employment and education of each party
Standard of living during the marriage
There are certainly other elements taken into consideration. These being the main support in helping to determine what the final amount will be. Another important aspect is if the couple has children and what their roles were in raising the child, as well as what the custody agreement is. The individual circumstances of each case will be studied to ensure the appropriate amount is awarded.
Ready To Get Your Legal Questions Answered?
Click The Button To Enter Your Name & Phone Number & We'll Call You Back in 30 Mins or Less!
Types of Spousal Support
There are three main types of support:
Transitional Support – This is awarded to one person to transition from married life to single life. It often helps that person further their education in order to get into the job market.
Compensatory Support – The rarest of the three types, this support is awarded when one person in the marriage made a significant financial contribution to the other person's education, training, career, or earnings of the other person. An example would be one spouse working full time while the other attended school.
Spousal Maintenance – Most commonly awarded to long-term marriages, this can be open-ended or have a set amount of time.
Because there are no predetermined ways to decide alimony, the facts of each case will determine the type of support and length of time alimony will be paid.
Alimony Legal Representation
It is recommended that each party in a divorce seek legal advice in order to review their case and understand all possible options. Whether paying or receiving, alimony affects both former spouses. Call us today for any questions or to schedule an appointment for a free consultation.